List Aliases
To list aliases you have created you simply send e-mail like this:

Please note, the Subject line may remain empty - it will be ignored with this command.
As a result you will get an e-mail back with the list of aliases you have on the system.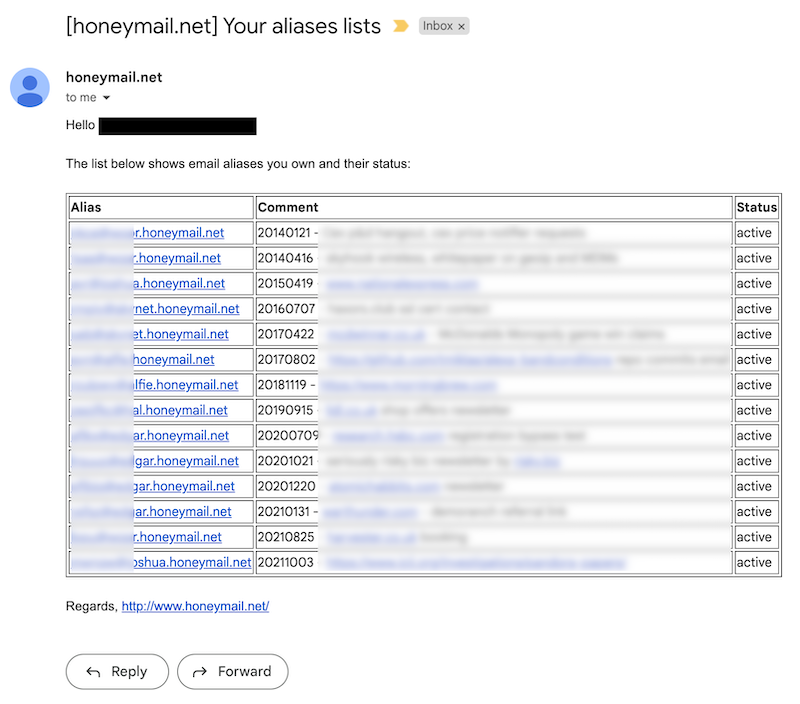 As you can see above, one alias is disabled - that means messages sent to it will be deleted immediately.
In case you have no aliases at all, you will not get any response form honeymail.net.